Tecnored can effectively contribute to a sustainable low carbon solution within various business models, such as: Complement to EAF production; Small scale steel production; Renovation of integrated Blast Furnace Plants; Merchant iron re-melting facilities and Niches for recycling and other metals.
USE OF BIOMASS TO ZERO CO₂ EMISSIONS
The steel industry is responsible for the emission of 5 to 10% of all gases that generate the greenhouse effect, primarily related to carbon dioxide (CO₂). The greater majority of these gases are released by burning fossil fuels, a standard process in Blast Furnaces, which use metallurgical coal in their pig iron production chain.
Through studies conducted in partnership with MIT (Massachusetts Institute of Technology), in 2016, Tecnored commenced development of technology that enables various biomass to be used as fuel in the production of pig iron. By employing biomass, Tecnored became carbon neutral, that is by emitting 0 CO₂ for each ton of pig iron produced.
TO KNOW MORE ABOUT BIOMASS
TECNORED FURNACE VS BLAST FURNACE
The operating cost per ton of a Tecnored Furnace is 10% to 15% lower than that of a Blast Furnace, this due to two factors:
• Raw material: Blast furnaces use noble raw materials, whereas the Tecnored Furnace provides options for raw materials, which can be waste, biomass, iron ore with low iron content, among others; and
• Reaction speed (kinetics), in Blast Furnaces, a reaction takes up to 6 to 8 hours, in the Tecnored Furnace, the same reaction requires 20 to 30 minutes, due to the self reduction process.
As a consequence of faster reduction, furnaces based on Tecnored technology are smaller than those adopted in traditional processes. This has advantages, such as:
• 15% more efficient investment in relation to the Blast Furnace, as there is no requirement for sintering or a coke furnace; and
• Capacity for structural flexibility to adapt to varying circumstances. While a Blast Furnace has a unique reducer, the Tecnored Furnace is modular, thus offering a scalability option.
TECHNOLOGICAL SUSTAINABILITY: IOC (COI) and R&D LAB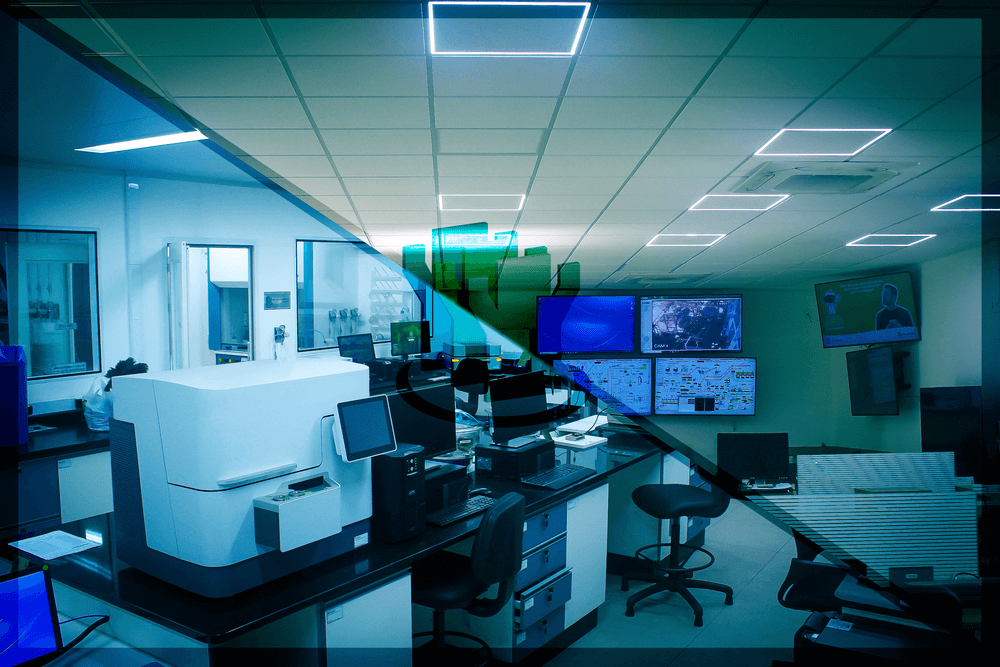 Tecnored seeks to incorporate innovation into its processes and operations in order to guarantee growth and competitiveness within both the national and international marketplace.
We currently drive this initiative via artificial intelligence, advanced computational analysis, and collaborative work.
The company also invests in the R&D of innovative projects. These initiatives are creating change in steelmaking, connecting people and furthering greater operational efficiency.
To keep pace with global evolution, in Industry 4.0, we continue to invest resources into disruptive technologies such as: Center for Integrated Operations (COI) and Augmented Reality Training.
10 Golden Rules
The Golden Rules are health and safety standards that we strongly adhere to. The Rules represents minimum requirements to undertake any activity at Tecnored and do not supplant other Health & Safety requirements. These are non-negotiable principles that apply to all Tecnored's workers.
The Golden Rules were established to reflect the "Life matters most" value and prioritize awareness. See below: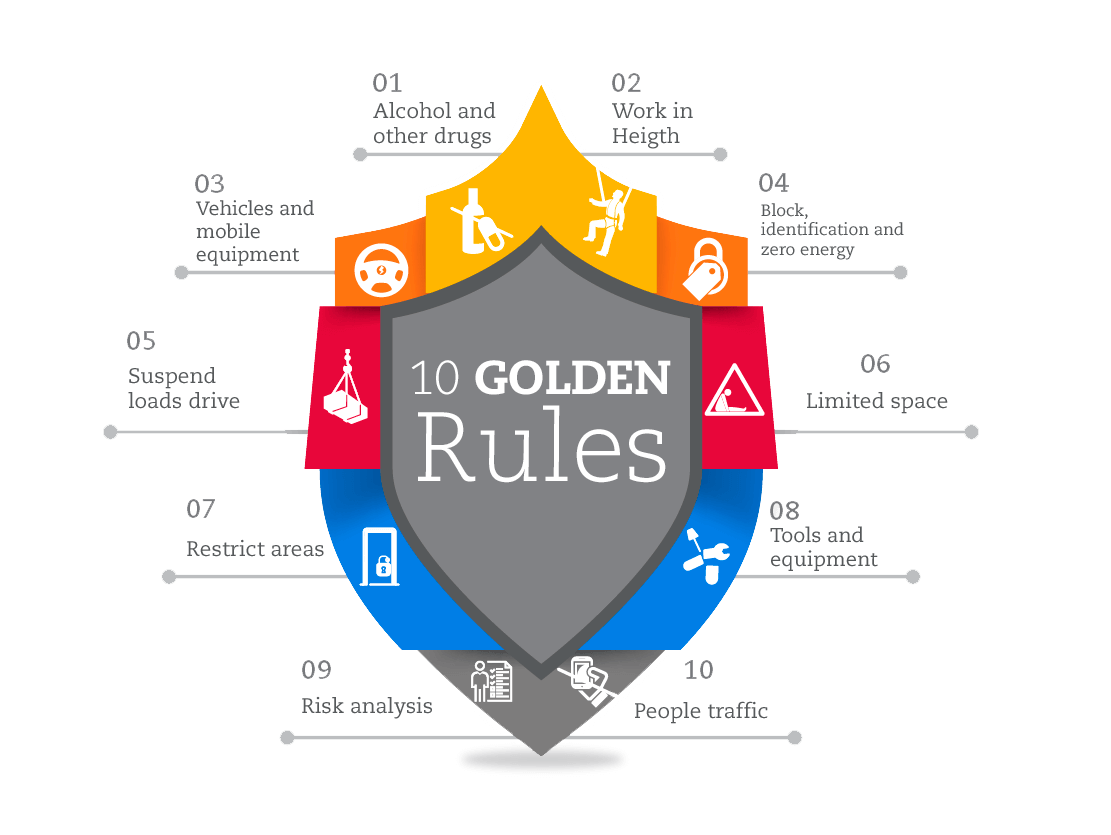 The Campaign objective is to further greater awareness and promote a general commitment by all Tecnored employees in relation to the Environment and Health and Safety practices, thus promoting a preventive culture and assisting in the elimination of unsafe practices.